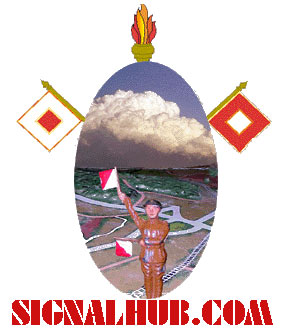 Posted: 10 May, 20211
This Domain Name "WWW.SignalHub.Com" is for Sale. Note: the Wig-Wag Flag Logo is Registered and is negotiable. : Pete Martinez: e-mail: petemtz@hot.rr.com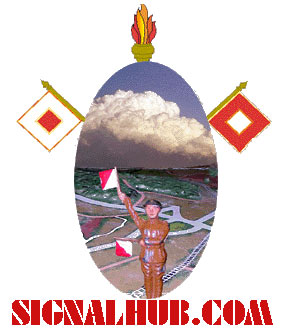 Welcome to Signalhub.com!!
Registered and established in 1999 to sell, barter, or just showcase mostly post WWI, WWII, Korean and some Pre Vietnam Era Signal Corps related ground communications equipment. This Dot Com Domain with the title "SignalHub.Com" is ideal for any technology enterprise. The owner is a retired 20 year vietnam veteran U.S. Signal Corps Officer. Price: $500,000. Make me an offer. This is perfect for high profile Corporations similar to Cisco, Belden Cable, etc.,.
---
10 May , 2021 This Domain is for Sale: P. Martinez: e-mail: petemtz@hot.rr.com


Click on my other Domain Name for sale: WWW.SignalCenter.Com .
Click on my other Domain Name for sale: WWW.BankChest.Com -- perfect for selling properties, vehicles, motorcycles,trailers , and mobile homes. . .
Click on my other Domain Name for sale: WWW.GoldJunk.Com -- I use this to sell miscellaneous things; I post items on Craigslist and elaborate more with pictures, on this GoldJunk.Com website .
Click on my other Domain Name for sale: WWW.StarAntiques.Com -- registered in 2002, but currently is not hosted or in other words, a website hasn't been created for it. . .


2 each BAT Mobiles for Sale


Please go to: WWW.goldjunk.com to view this Updated: Jan 2018: I have two SEORTM shelters available. One is painted in Desert Camoflauge Paint and the other is in Forest Camoflauge Green. Both are mounted on dual-axel trailers $5000.00. Pickup must be arranged by buyer. I recommend a separate flat bed trailer to haul it on. Although the trailers are included with the SEORTM's, I do not guarantee the tires on these dual axel trailers mounted on now. I hauled them on these trailers for a short distance of 6 miles from it's original original locations. The top or exterior roof is solid steel construction; heavy auxillory equipment can be mounted on top. Both shop's hydrolics function properly with both side wing panels opening perfectly. Ideal for a mobile hunting van or a mobile construction shop. Also Perfect for a Preppers's Command Center or Bug Out. Ideal as a Faraday EMP hardened shelter Think about it;the entire van is all metal--enclosed, with the hydrolic panels fabricated of aluminum material.

---

The following images are temporary to display a couple of ingeniously homemade ground wire communications equipment: A quasi-replica of the military squad/platoon level field switchboard SB-993/GT (sb-993HM/gt) "HM for homemade," and a leather case for the WWII EE-8 field telephone recently made by Paul T. from Macon, Georgia

SB-993HM/GT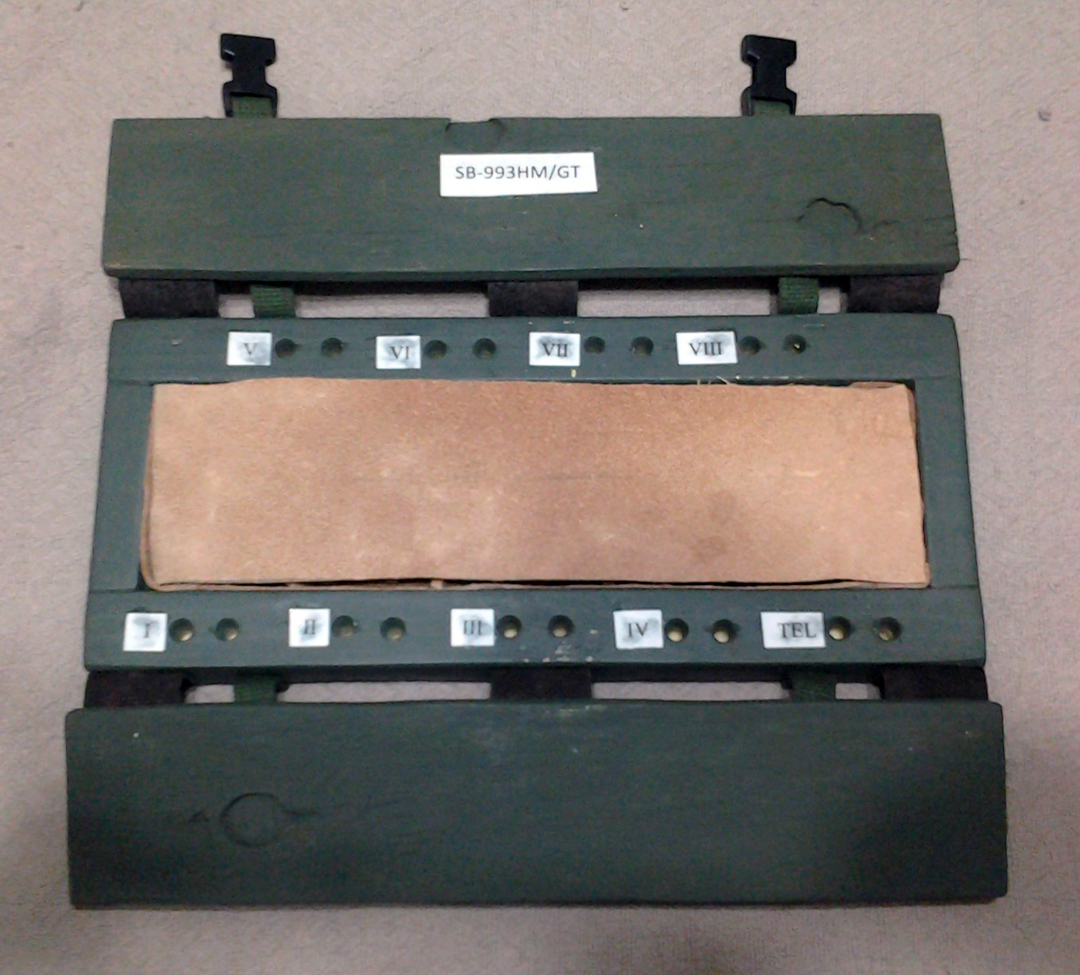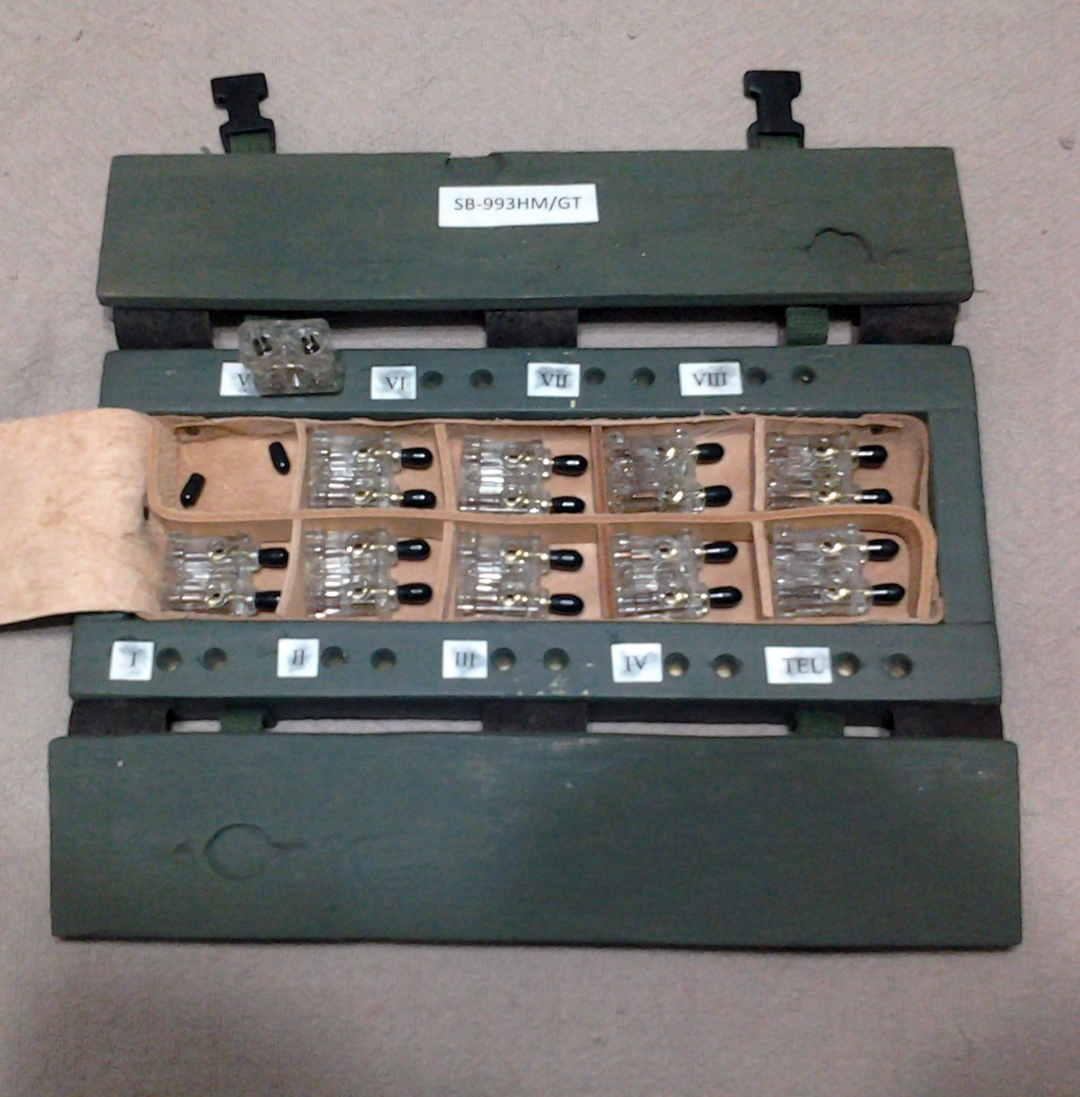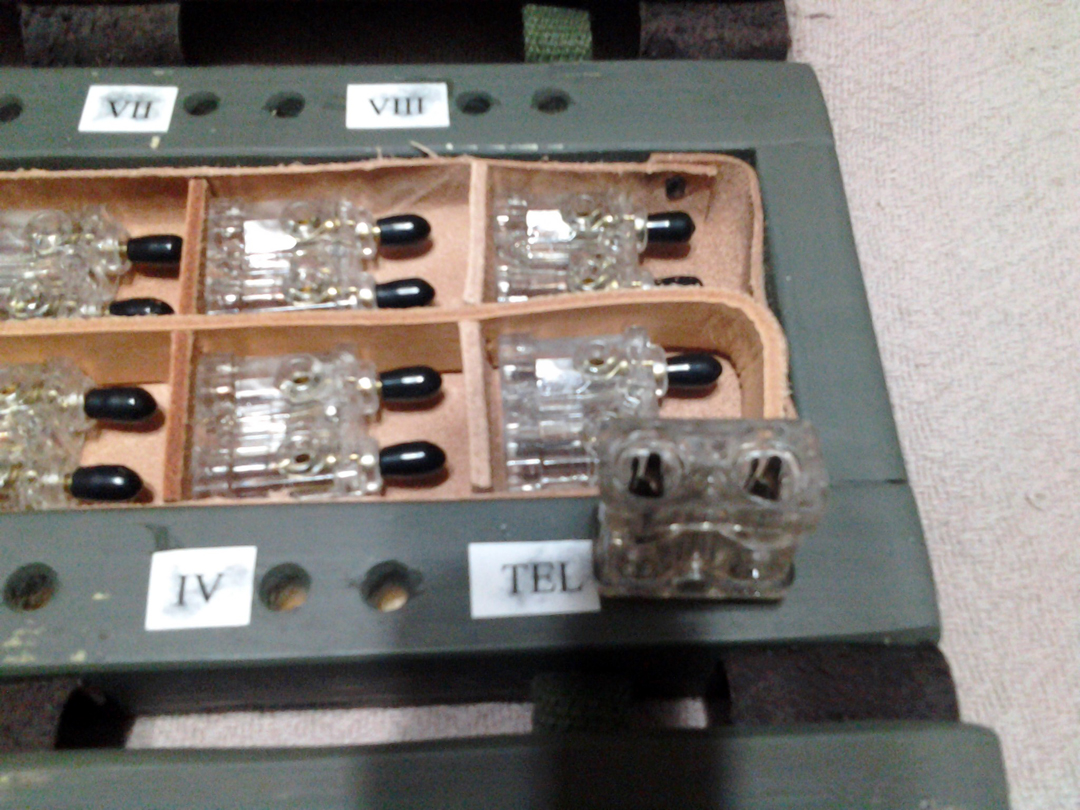 Leather Case EE-8 WWII Field Telephone
Paul indicated, "I used the hardware from some unserviceable cases. Notice the stamping on the front. I made the slings as well. I had to dig out my phones to check, but I made 4 of them. That was a bit of work which I'm not sure I'd want to do again. I had to alter some of the fittings from canvas cases to use on my leather reproductions. I must admit, the cases are some of my best work in leather."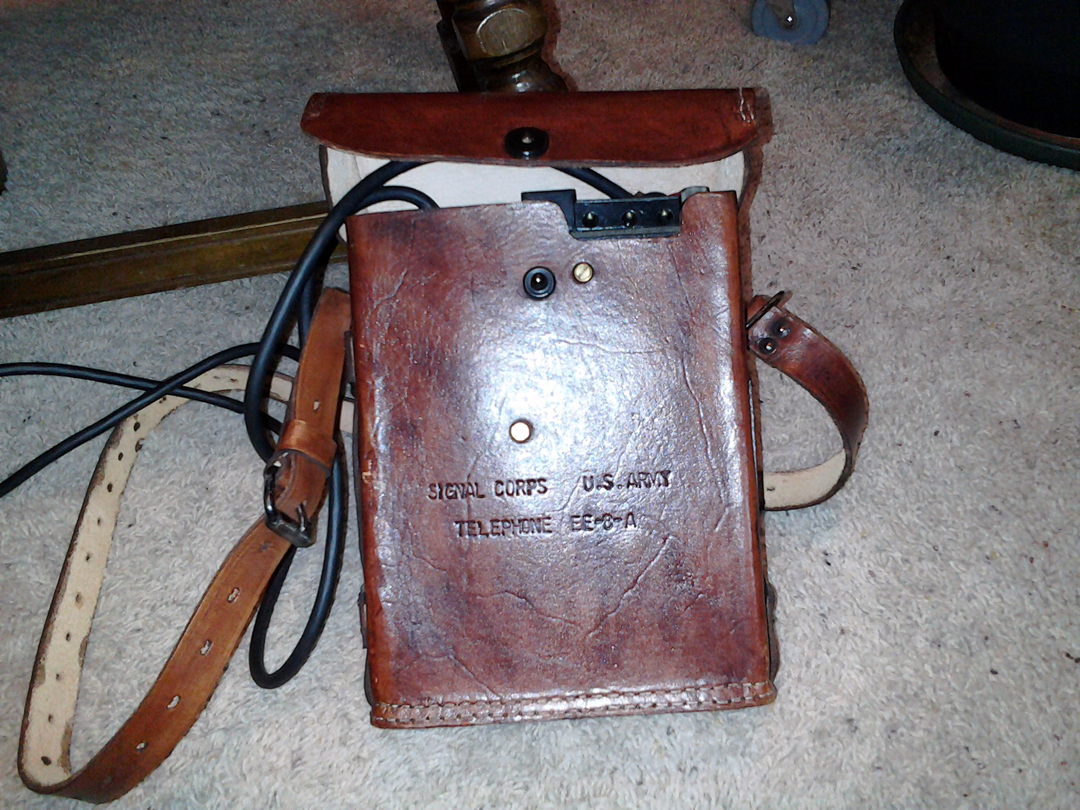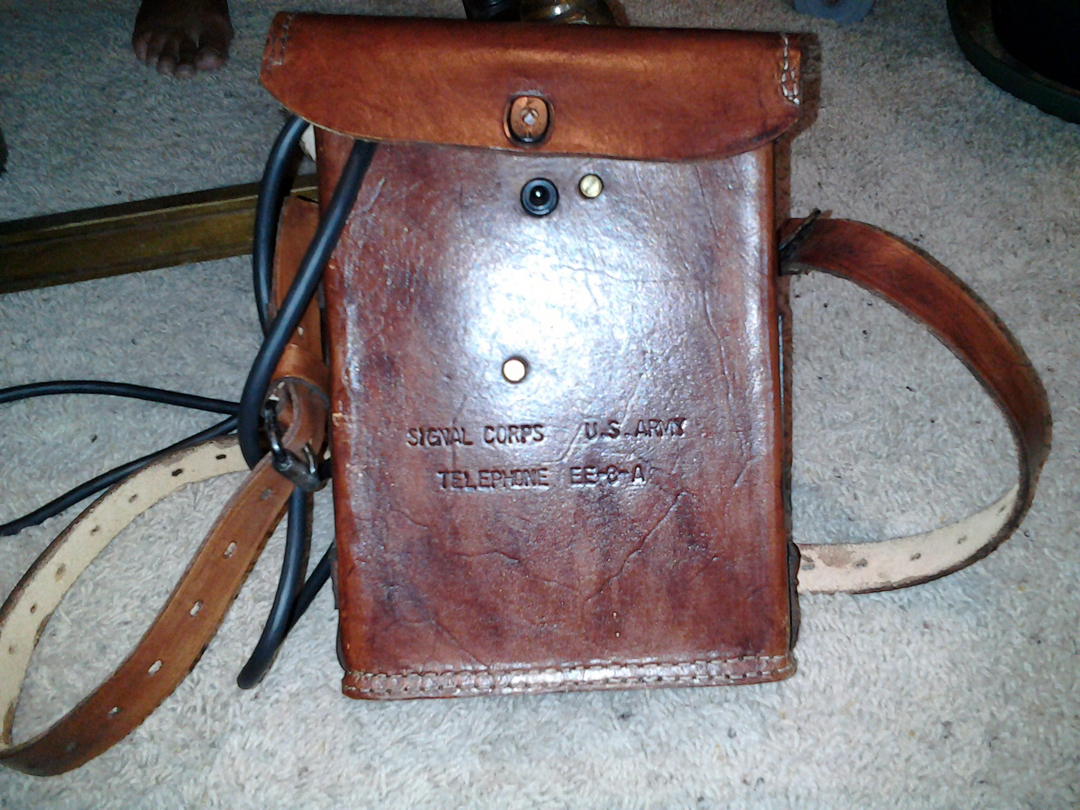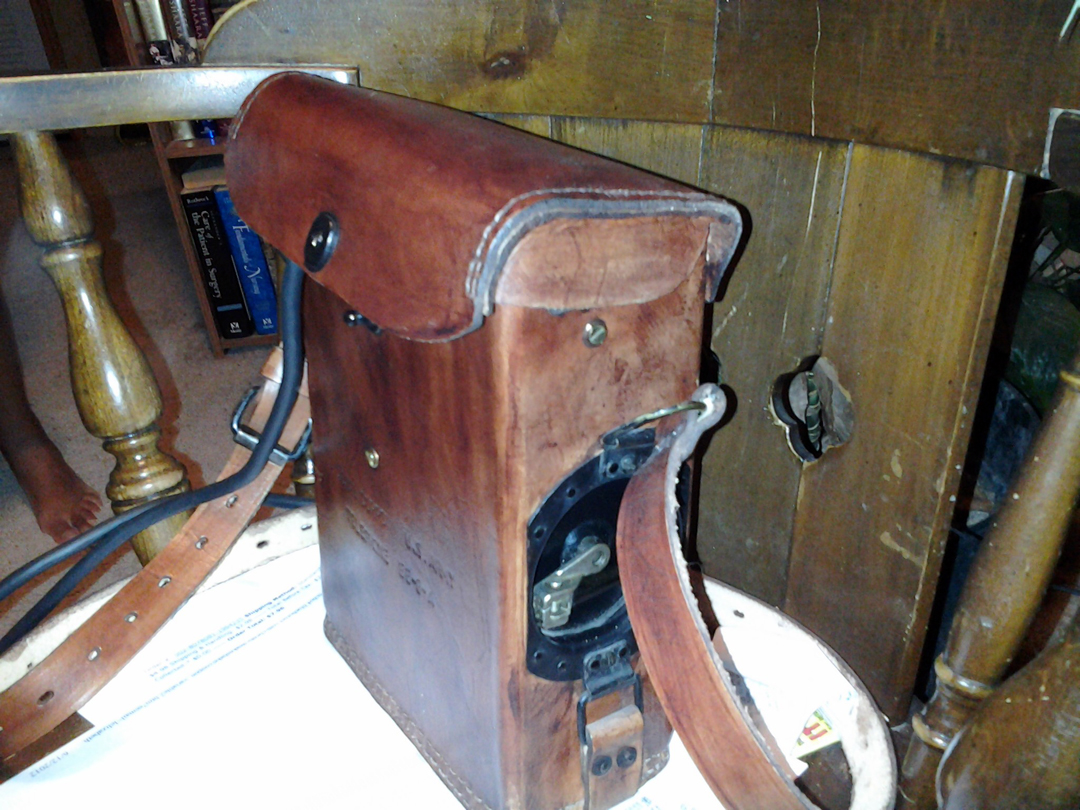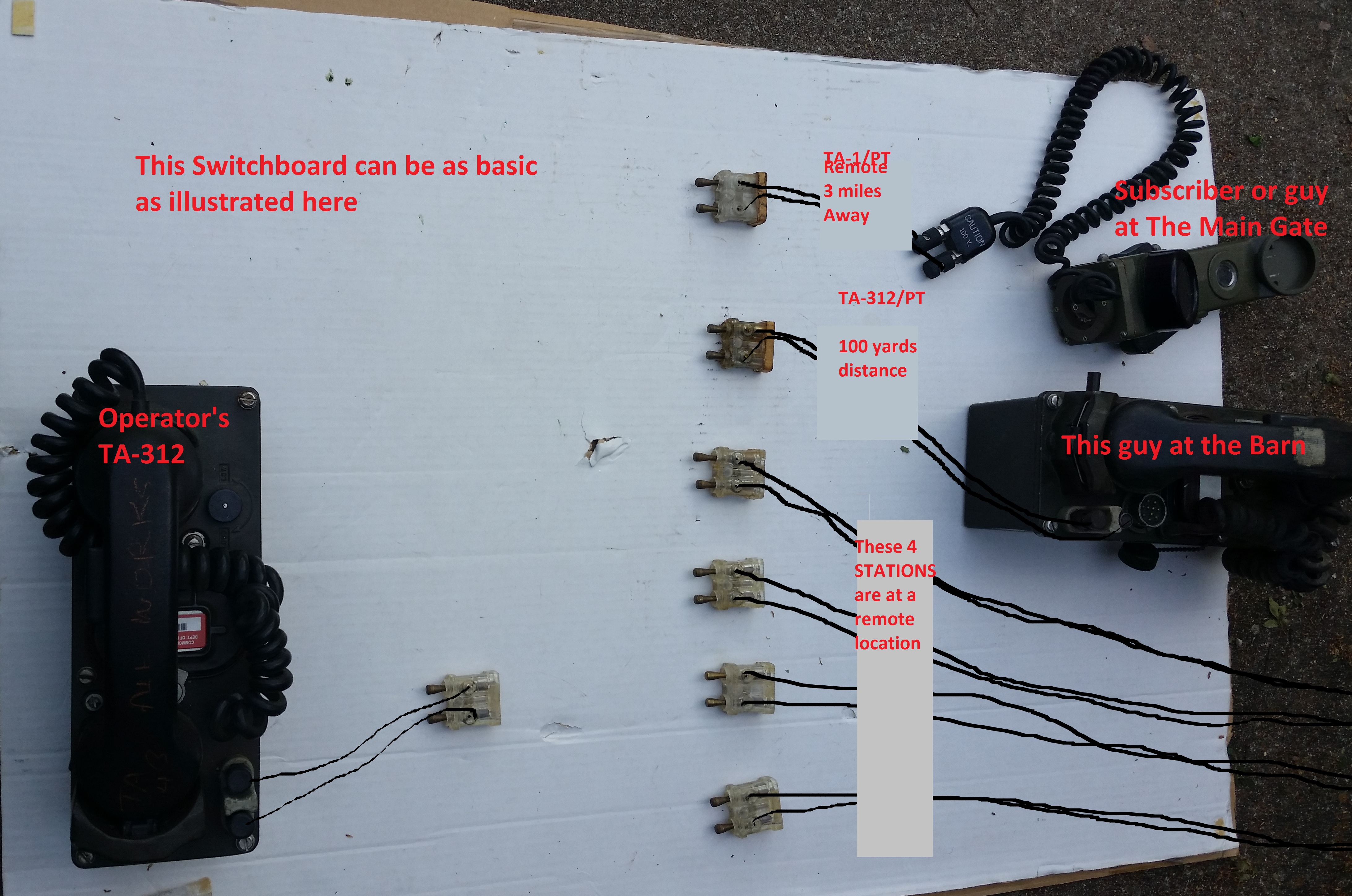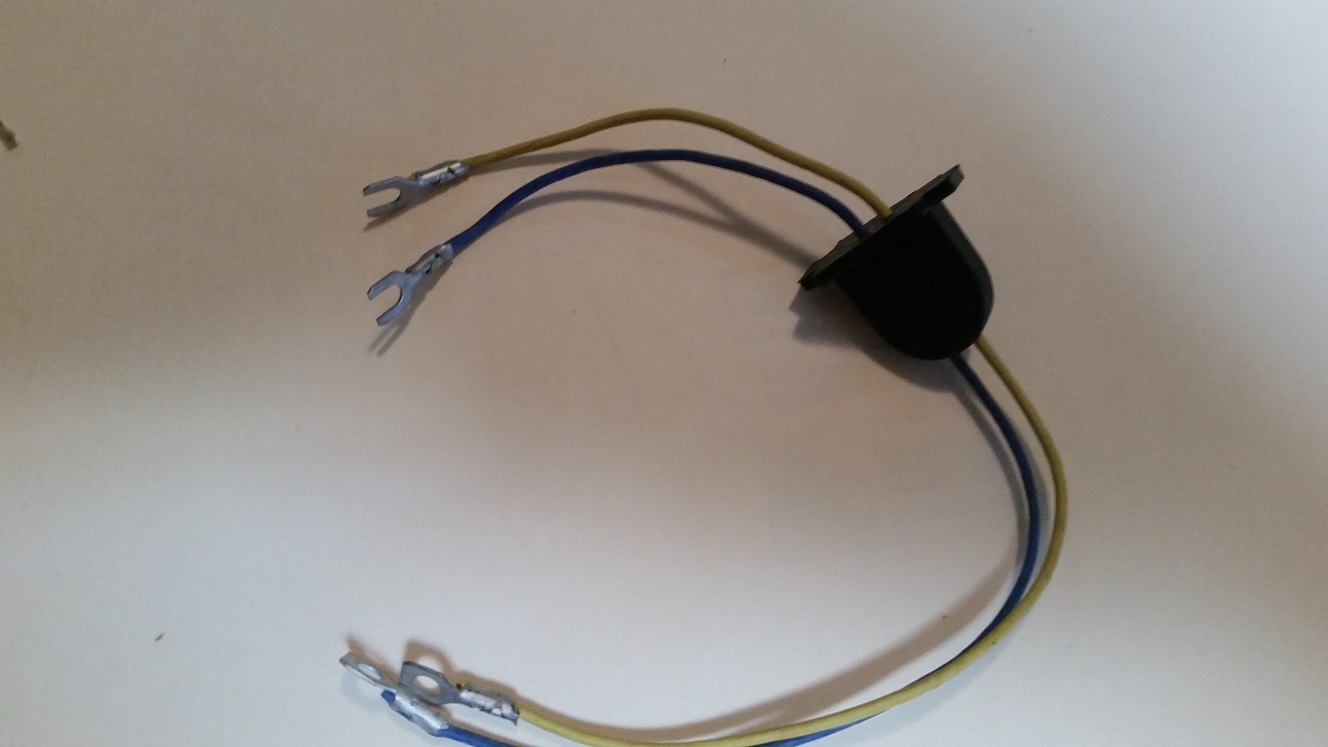 wire harness
DR-8A